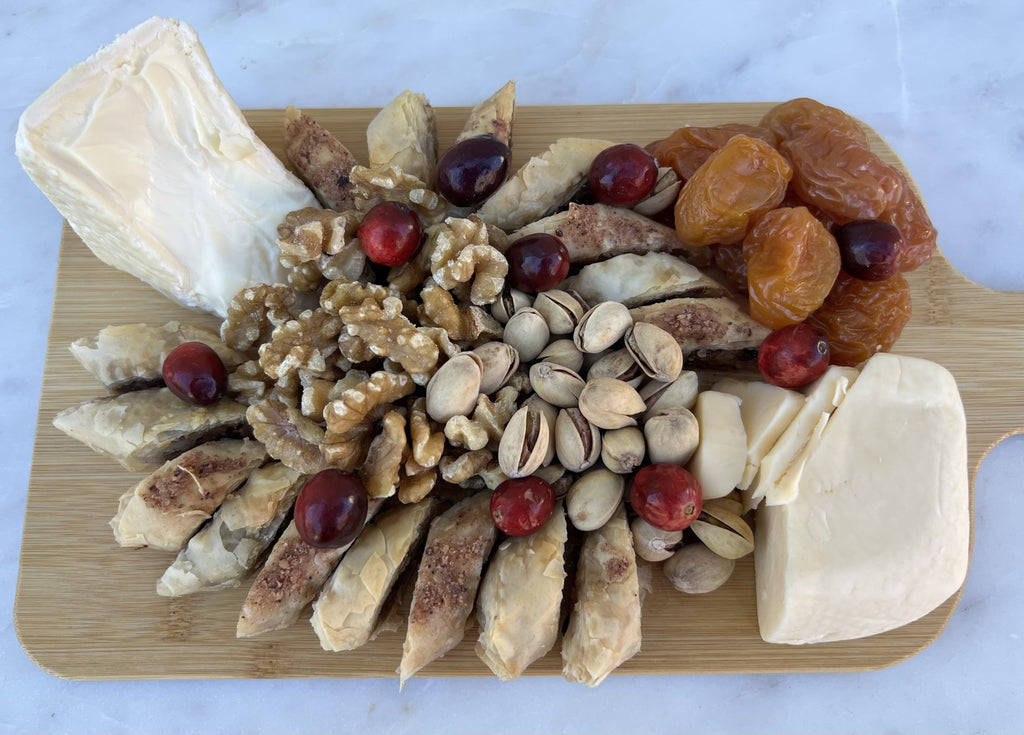 $85.00
BAKLAVA BOARD
Enjoy a Chef curated Baklava Board that brings together sweet and savory tastes. 

The wooden board serves up to 8 people and includes the following:
6 oz Seasonal Taste and Classic baklava
4 oz creamy Brie Cheese
4 oz creamy Havarti
2 oz raw walnuts
2 oz pistachios
2 oz dried apricots
2 oz GF multigrain crackers
Note: The board is made-to-order and Pickup Only. At checkout, please select Pickup Only, and you will be contacted on location.